Inspired by Unconditional Love, you want to create Perfection today. Perfection as the high expression of your Will.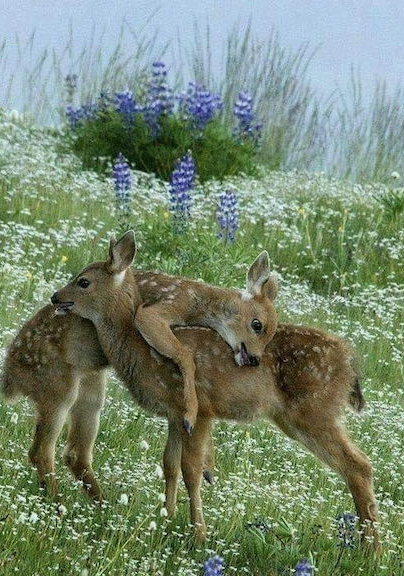 23–1-2022 12/3 Perfection, Completion/ Will to change; Conscious Decision
Spirit: 23 Unconditional Love or "Cry for Love?"
Soul: 1 First Emanation of Spirit; God's number; Inspiration, Ability to lead
Body: 22 Mystic
The sum total of today is 12: Perfection. You want to achieve perfection through your spirit's unconditional love, your soul's inspiration and your body's mystical experiences.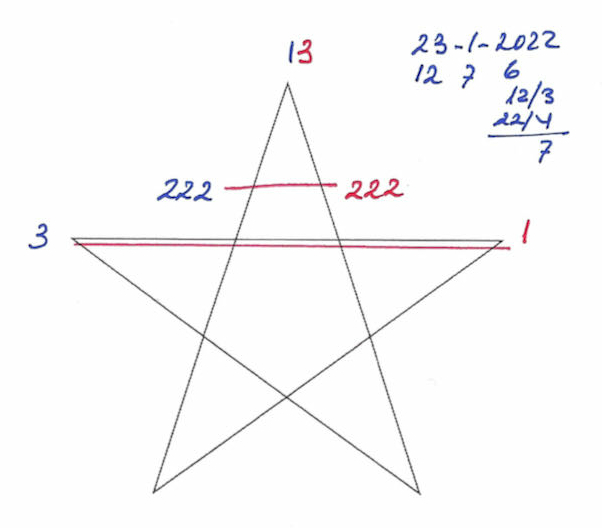 Themes
No major themes today. It all about 'spiritual and mental' awareness and -like yesterday- that what lies in its shadow.
Levels of awareness
Spiritual and Mental awareness is high today. Your spiritual awareness is obtained through the energy of 'Day and Night, Light and Dark' (confronting your inner Darkness, your ghosts, your demons, to see the light of a new day) and Devotion (surrendering to a higher Power, in whatever way you want to define it. It boils down to dissolving the 'Ego'). Your mental awareness is obtained through 'Free Will, Free Thinking' and the 'Factor of the Universe, universal skills'
The way to go about it, is to Intuitively show the Sun-Child in you, to be the public person who stands in the middle of attention and serves as a role model for others. It also means that you will have Powerful Insights, which you need to listen to and act upon and it entails facing and embracing temptations with a lot of self-awareness.
Triangles
Your awareness is further enhanced today by the spiritual and the mental triangle formed with the 1st principle.
The spiritual and the mental triangle call for the higher dimension of your free will, the Divine Will. Let the Divine Will (or God's Will) be your free will. (Note: only you know what that divine will is. Let nobody tell you otherwise).
Special attention-Shadow work
In the top triangle of the Pentagram - the spiritual triangle- all the points have numbers, with even triple 2's, indicating the importance of those numbers for today. Additionally the places 3 (blue 3) and 9 (red 1) have numbers.
Our universe originates from the "Chaos", today represented by the number 102 (red 222), Indicating that we have to turn our attention to Devotion, if we do not do that, an "I" catastrophe may occur. The Chaos brings us to "Unity" , with the number 13 (blue/red 13) indicating that our inspiration, our guidance comes from Renewal and Rebirth. We contact renewal through our "Duality", with the number 24 (blue 222), indicating that our duality is experienced through the acceptance of Light and Darkness. It leads to us wanting to express our "Will" with the number 35 (blue3) as being our "Free Will".
The challenge lies in bringing all this incredible spiritual energy into actual life, in order to show itself. When we go through this process of integrating our spiritual and mental energy with our emotional and physical energy, we end up in the 9th place with 91 (red 1), turning our life-experience into Wisdom with the quality of the Factor of the Universe, giving us Universal Skills.
To bring all this spiritual and mental energy into being - on the emotional and physical level - we have to accept and integrate our shadow. In our shadow the physical points in the pentagram (5,6 and 7) are activated. Take some deep introspective moments today, look at those experiences or occurrences that irritated you, find your shadow in it and work on them. You may find inspiration on shadow work on the website of Puja Lepp.
Note: If your birthday is today, the topics described above are your topics for 2022. Should a baby be born on this day, then today's themes are the baby's life-themes.
See you (virtually) :
(Nl) Werkgroep: 4 Februari 2022
(D) Arbeitskreis 11 Februari 2022
Photo credit: The beauty of planet
For a full explanation of the numbers and how to read the Pentagram become my patron on https://www.patreon.com/niels_next_level_numerology
Or have a look at my website: www.pentalogie.com
[phxoptin id=1521492933]