Numerological day analysis of 31–3-2021  12/3 Perfection, Completion/ 3 Will to change; Conscious Decision; Decisiveness
Inspired by Divine Guidance you want to gain Perfection as an expression of your will. See the Divine and its Perfection in nature.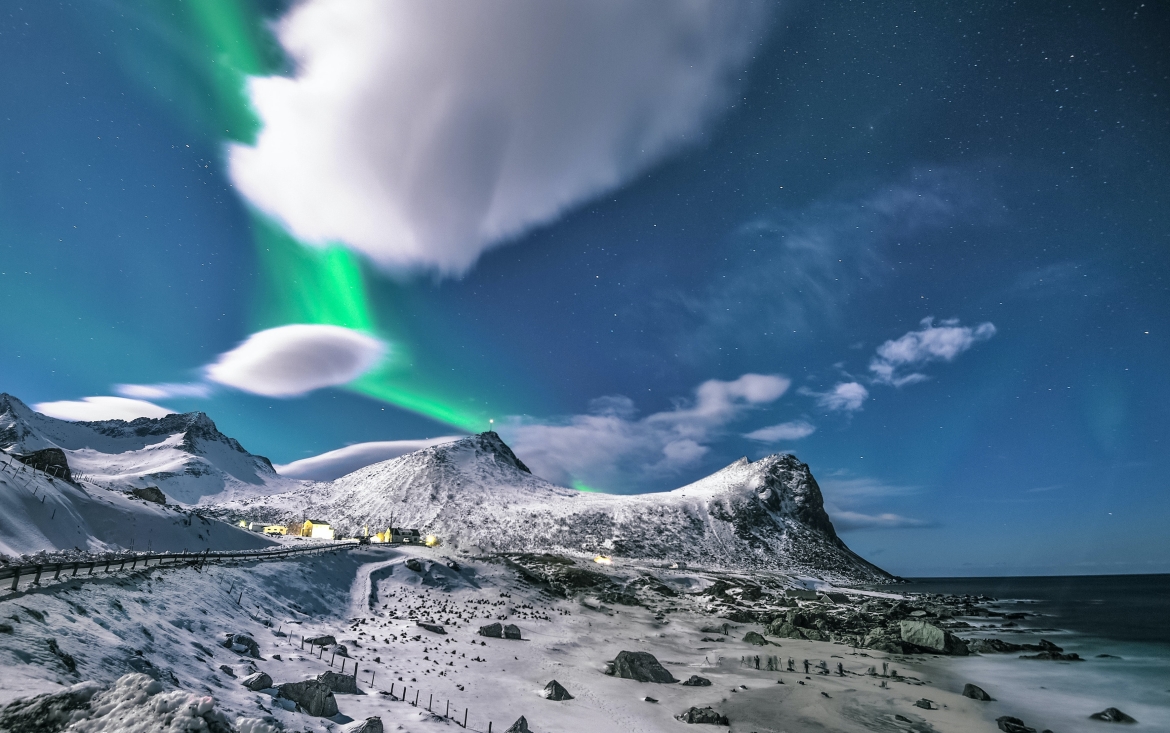 31–3-2021  12/3  12 Perfection, Completion/ 3 Will to change; Conscious Decision; Decisiveness
Spirit: 31 Divine Guidance; Fulfilling power of God
Soul: 3 Will to change; Overcoming Polarity; Conscious Decision.
Body: 21 Insight; Inner rising Sun
The sum total of today is 12: Perfection, Completion leading to 3: Will to change; Conscious Decision; Decisiveness. You want to achieve perfection through your spirit's divine guidance,  your soul's will to change and your physical insights.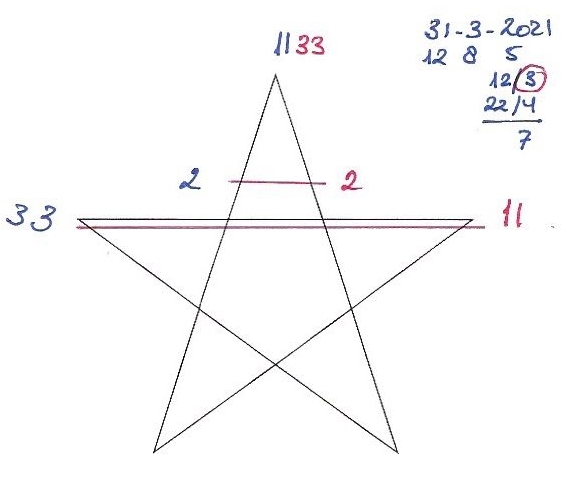 Themes
No major themes (axis) today. As you can see in the Pentagram it is all about integrating spiritual and mental awareness.
Levels of awareness
Spiritual  and Mental awareness is high today. Your spiritual awareness is obtained through the energy of 'Day and Night, Light and Dark' (confronting your inner Darkness, your ghosts, your demons, to see the light of a new day) and Devotion (surrendering to a higher Power, in whatever way you want to define it. It boils down to dissolving the 'Ego'). Your mental awareness is obtained through 'Free Will, Free Thinking' and the 'Factor of the Universe, universal skills'
The way to go about it, is to Intuitively show the Sun-Child in you, to be the public person who stands in the middle of attention and serves as a role model for others. It also means that you will have Powerful Insights, which you need to listen to and act upon and it entails facing and embracing temptations with a lot of self-awareness.
Triangles
Your awareness is further enhanced today by the spiritual and the mental triangle formed with the 1st principle.
The spiritual and the mental triangle call for the higher dimension of your free will, the Divine Will. Let the Divine Will (or God's Will) be your free will. (Note: only you know what that divine will is. Let nobody tell you otherwise).
Special attention-Shadow work
In the top triangle of the Pentagram – the spiritual triangle- all the points have blue/red numbers, indicating the importance of those numbers for today.
Our universe originates from the "Chaos", today represented by the number 102 (red  2), calling us to develop Devotion,in order to avoid an "I" catastrophe .
The Chaos brings us to "Unity" , with the number 13 (blue/red 113) indicating that our inspiration, our guidance comes  from Renewal and Re-Birth.
We contact renewal  through our "Duality", with the number 24 (blue 2), indicating that our duality is experienced through the phenomena of Day and Night, Light and Darkness.
It then becomes manifest in our mind through our Free Will, with the task to take responsibility for our actions.(red  33).
The challenge lies in bringing all this incredible spiritual and mental energy into life, in order to show itself in "Wisdom" – expressed through Universal Skills (red11).
The first step to bring all this spiritual and mental energy into being, is by accepting and integrating your shadow.Your shadow brings out the opposite numbers of the current numbers and may give you the chance to get your feet on the ground. Work like Puja Lepp's Childhood Deconditioning may help you get there.
Note: If your birthday is today, the topics described above are your topics for 2021. Should a baby be born on this day, then today's themes are the baby's life-themes.
See you (virtually) :
(NL) Werkgroep 9 April 2021.
(D) Arbeitskreis 16. April 2021.
Photo credit: stein-egil-liland /pexels
For a full explanation of the numbers and how to work the Pentagram read the book: NumeroLogic. The numerology of the Pentagram. To order the book and for a free intro course please go to:   https://pentalogie.com (English) or www.numerologic.de (German)