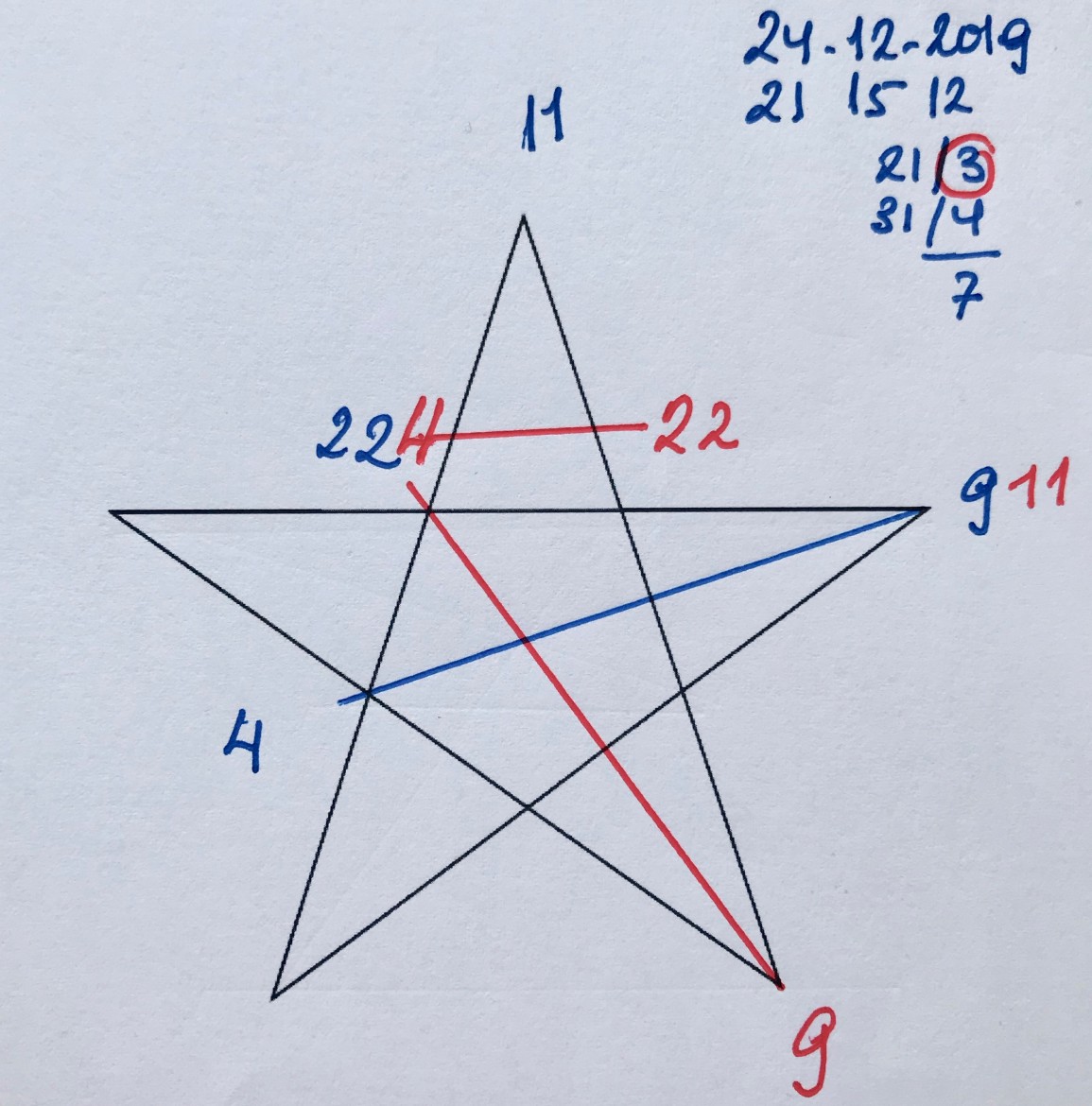 Insight through facing your inner darkness to see the light of a new day. How more appropriate could the day energy be on Christmas' Eve?
24-12-2019 21/3 'Insight'
Spirit: 24 Day and Night, Light and Dark
Soul: 12 Perfection; Completion
Body: 19 Healer factor
The sum total of today is 21: Insight. You want to gain insight through your spirit's light and darkness, your soul's perfection and your physical healing.
"Behind the veil of each night, there is a smiling dawn" Kahlil Gibran wrote. Your spirit wants to experience that today. Once you face your inner darkness, new insights will be gained.
Two major themes drive your quest for insight today: 'Focussed Self-Awareness' and 'Awakened Focus-Fate'
On the axis of the Expansion of Self-Awareness you are driven by your desire to focus and concentrate. In making the right choices on what to hold on to and what to let go of, you can avoid fate or negative karma. You want to take your awareness of who you are to a level of dissolving your current ideas of Self and be re-born again. A very deep and deeply feminine process.
On the axis of Focus-Fate you are driven by your desire for awakening. You want to wake up to what is the highest expression of yourself, which will awaken your leadership in you. The process involves making choices between that what no longer serves you and that what you need to go for. Most of the time those are difficult choices. You will know that you have taken the right decision once you notice that your vitality goes up. Your life-energy rises. Make that your inner compass.
Your spiritual awareness is very high today giving your this aura of the 'sun-child' and 'self-aware temptation'. It also enlightens your higher will.
Istanbul (T)January 29-Feb 2) http://www.bilgipaylasim.com.tr
Düsseldorf(D) Arbeitskreis 7. Februar 2020
Zutphen (Nl) 21 Februari 2020